2017-2023
Projects
Website Copywriting

Analytics
Nursing
Data Science
Cyber Security
Doctorate in Education
Master's in AI
GIS
Software Engineering
Supply Chain Management

Landing Pages
Articles
Pitch Decks
Production Materials for Films
Project Details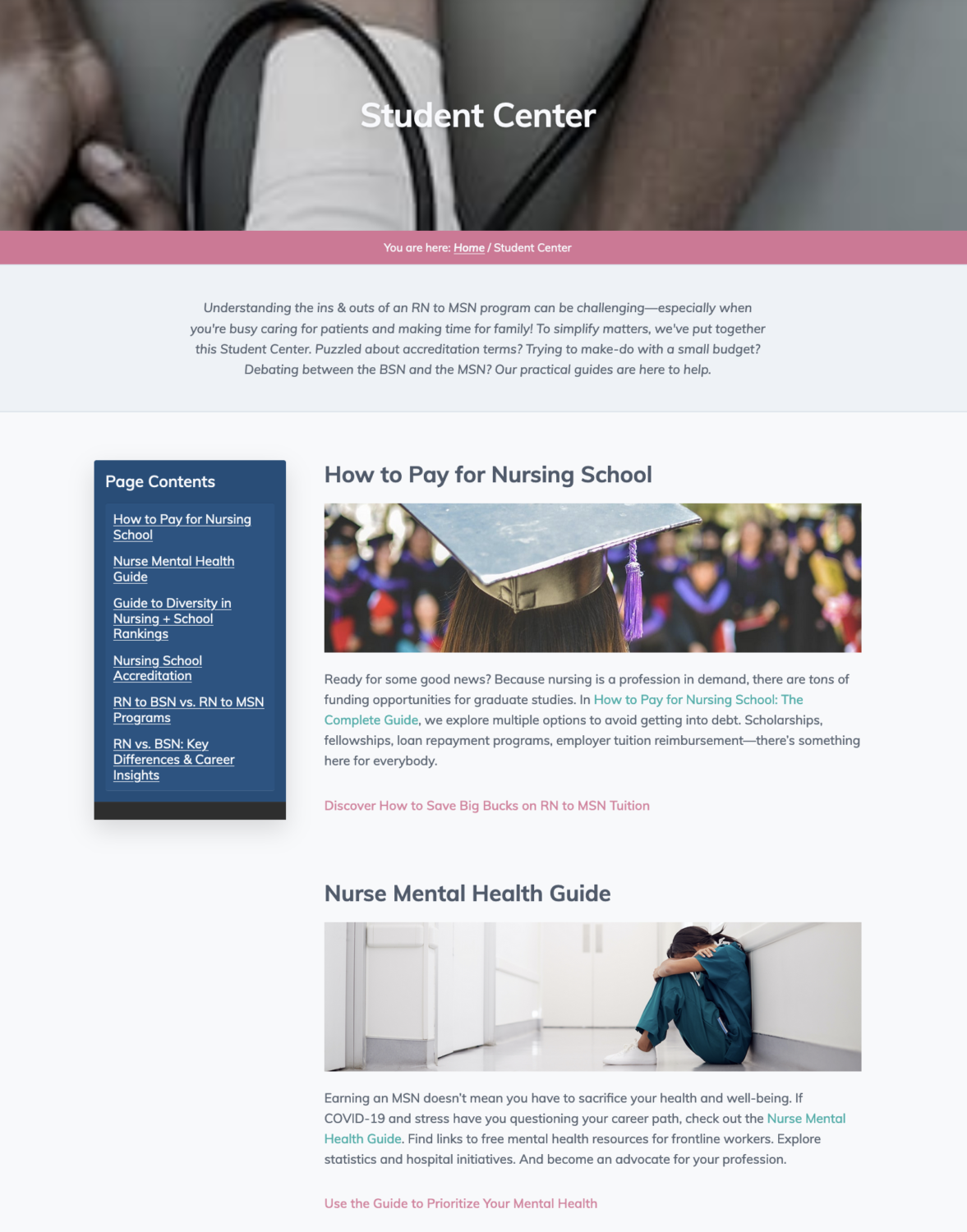 The past few years have involved a combination of education and commercial work, particularly with Degree Prospects. I write higher education websites that provide in-depth information for undergraduate & graduate students. Content includes rankings, school profiles, career guides, advice on certification, and more.
In collaboration with my film producers, I've also been creating the collateral needed for development. Work includes one-pagers, pitch decks, mood boards, press releases, market research, and community initiatives. If you'd like help with materials for your film project, please get in touch.
2014-2016
Projects
Website Copywriting

College Affordability
Nursing
Data Science
Sustainability
Custom Closets
Custom Furniture
Web Hosting

Brochures
Press Releases
Emails
Landing Pages
Articles
Interviews
Project Details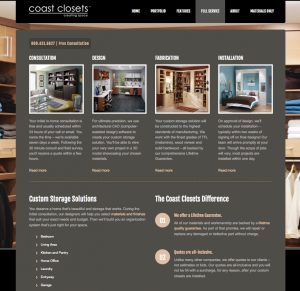 During 2014-2015, I partnered with Tomlinson LLC and other ad agencies on websites. I also worked with Rising Media on event-related press releases and emails. Commercial projects included B2C websites on custom closets, custom furniture & upholstery, and web hosting & design.
My education work with Degree Prospects focused on websites in multiple subjects.
2013
Projects
Website Copywriting

Real Estate Investment
Data Science
Marketing

Press Releases
Emails
Landing Pages
White Papers
Marketing Articles
Project Details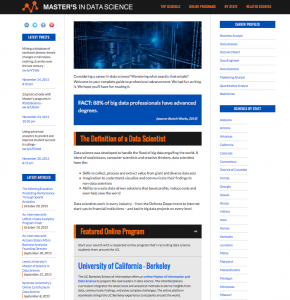 In March of 2013, I began writing emails and landing pages for a company specializing in lead management and demand generation. In addition to website projects (e.g. real estate investment) with Tomlinson LLC, I provided Rising Media and ICMI with press releases and emails.
I also worked with Degree Prospects on creating a data science website. Other projects included SEO recommendations for a North Shore law firm and a Newburyport life coach, a B2B brochure for a health food company, and PR work for eartheaded.com.
2012
Projects
Website Copywriting
Press Releases
Education Articles
Wine Article
Audio Tour Writing
Name Branding
Project Details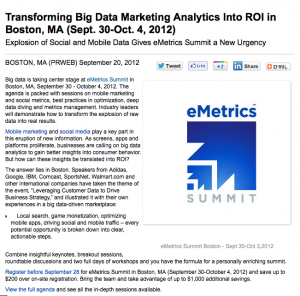 During 2012, I tackled short writing projects, including an article about Pinot Noir winemaking in New Zealand and samples for an audio tour company. I also completed name branding for an Artificial Intelligence start-up and editorial work for eartheaded.com. In 2013, I partnered with North Shore agencies Tomlinson LLC and Flying Cloud Design to write copy for B2B and B2C websites.
Throughout this time I provided Rising Media with press releases on online marketing & analytics conferences. I also tackled a series of articles on the topic of higher education & criminal justice.
2011
Projects
Website Copywriting
Emails
Case Studies
Product Copy
Product Naming
Catalog Copy Editing
Advertising Copy
Project Details
In April of 2011, I began working on contract projects with George P. Johnson, a global event management agency. Their key focus is engagement – finding ways to inspire action and loyalty among event attendees. I provided SEO copywriting and website strategy, emails, and case studies.
In the latter part of 2011 and in January 2012, I worked as a contract copywriter with PetEdge, a wholesale pet supply company in Beverly, MA. Work include extensive copy editing, as well as product copy, advertising copy, and PR initiatives.
2010
Projects
SEO Website Copywriting

eCommerce
Banks
Law Firms
Golf Resorts
Restaurants
B2B Manufacturers
Colleges

Google Analytics
Website Editing
Social Media Campaigns
Internet Marketing Strategy
UX
Project Details
In 2010, I spent eight months writing for McDougall Interactive, an award-winning internet marketing firm offering search engine optimization (SEO), content development, PPC, analytics, link building, and social media.
Work included SEO copywriting and editing for eCommerce sites, banks, law firms, golf resorts, restaurants, B2B manufacturers, and colleges. I was also involved in a number of social media campaigns and collaborations on online marketing strategies.
2007-2009
Projects
Catalog Copy & Headlines
White Papers
Advertising Copy
Websites
Brochures
Project Details
From 2007 to 2009, I worked closely with Catalog Design Studios, writing catalog copy and headlines for wildlife control suppliers, food companies, and New England craftspeople.
In partnership with Stackpole & Partners, I tackled web and print projects, including white papers, ads, websites and print collateral for non-profits, automotive leasing companies, banks, and law firms.
2005-2006
Projects
Newsletters
Emails
Print Campaigns
Trade Show Displays
Project Details
I experienced hands-on training in every stage of the marketing process as a marketing coordinator with WIDE World at the Harvard Graduate School of Education. In my work for the California Literary Review, I wrote book reviews, essays, and profiles.
Academic Qualifications
Degrees
PhD and MPhil in Anglo-Saxon Literature, University of Cambridge
BA (Honors) in English Literature, University of Otago
I hold a PhD in Anglo-Saxon Literature from the University of Cambridge, England. My thesis was on the Heroic Tradition in the Old English Riddles, a compilation of evocative poems written in the language of Beowulf. Find them translated into modern English at the Kalamazoo Riddle Group.