Web & Print Licensing for Photos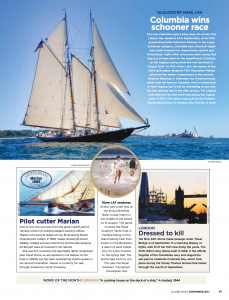 I'm a self-taught photographer with an assortment of Nikon & iPhone cameras. Most of my photographs are available for professional exhibitions or licensing for websites, magazines, and commercial ventures.
Photos have appeared in:
Northshore Magazine
Yale University Press
Classic Boat Magazine
Oxford University Press
Phaidon Press
Red Cedar Review
Brink Magazine
Gloucester Economic Development & Industrial Corporation (GDIC)
Cape Ann Center for Mindfulness
Please enjoy browsing my gallery and photo blog or contact me to learn more about options. I don't offer printed copies to individuals or licenses for photos of people and artworks.