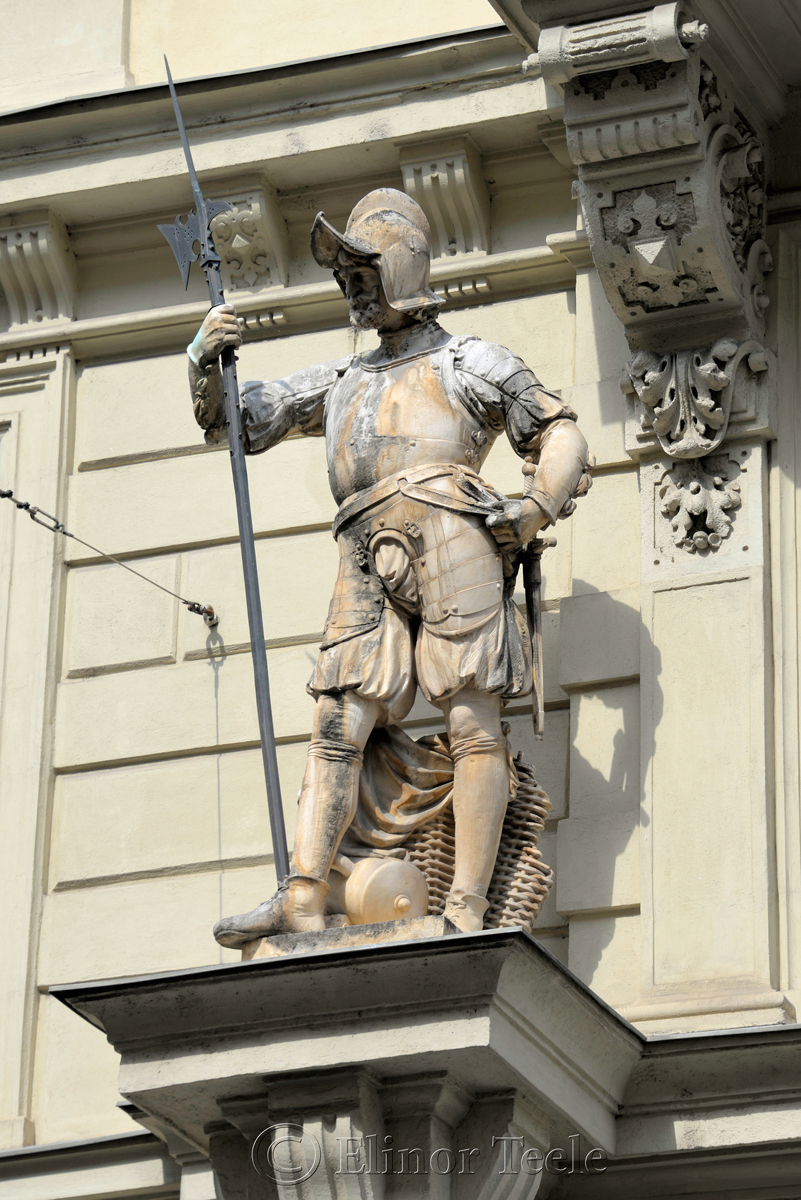 Kids may wish to try and match the armor from the Landeszeughaus (Styrian Armory) with statues around town…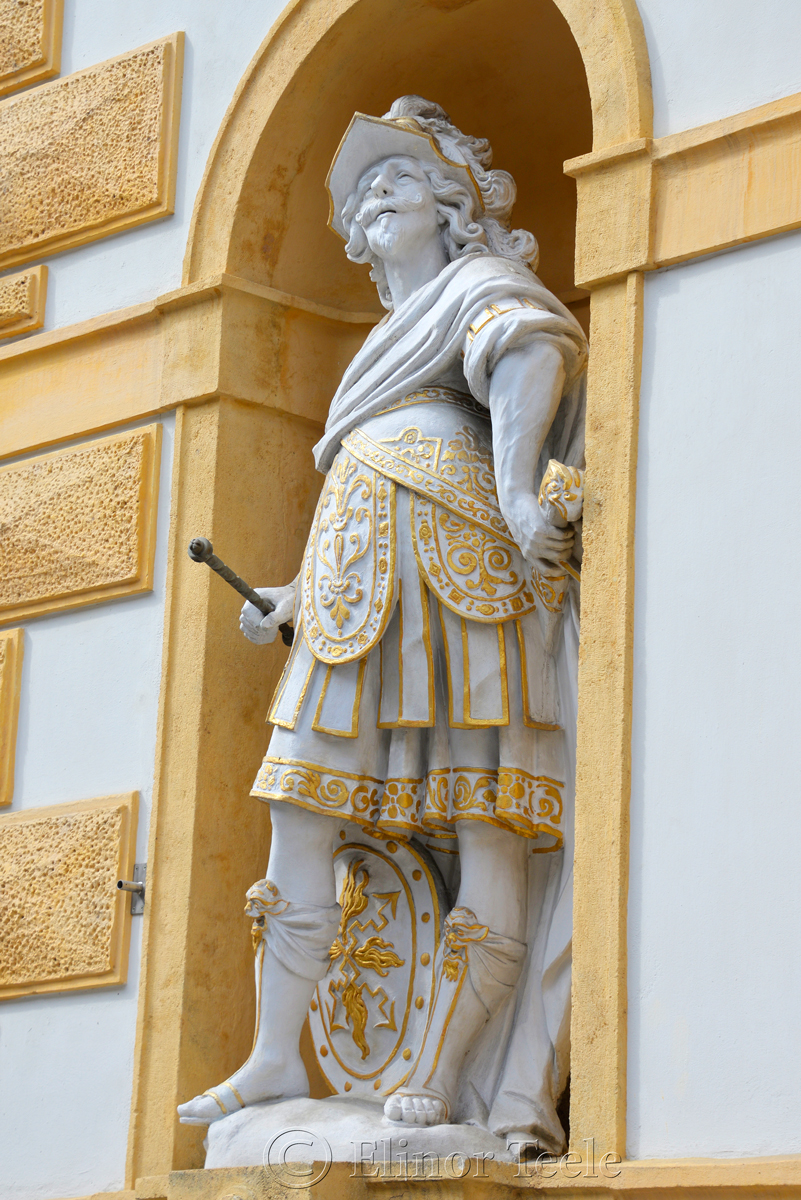 Accompanied by Minerva, Mars – the Roman God of War – protects the Landeszeughaus. Granted, he looks more like Porthos from the 3 Musketeers than a martial deity, but that's not entirely his fault. He was created by the Baroque sculptor, Giovanni Mamolo.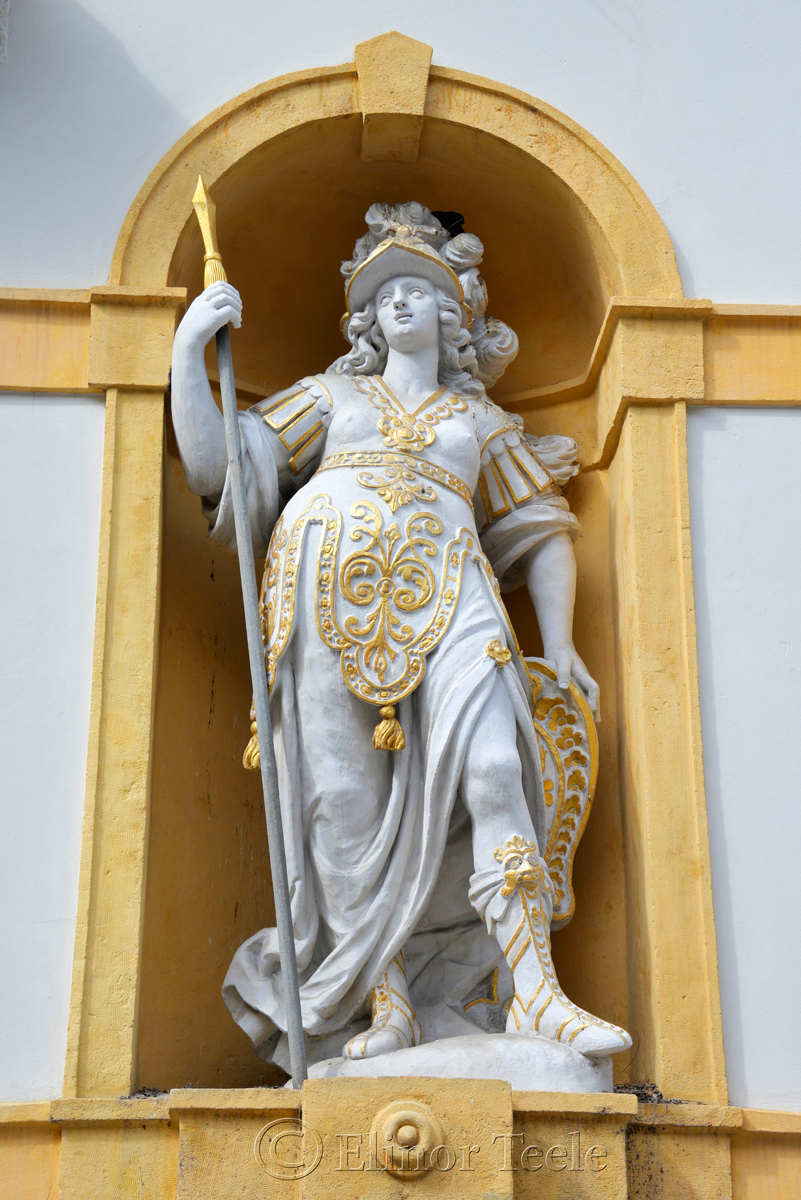 Minerva (Greek = Athena) is the goddess of war, wisdom, arts, trade, and strategy. You'll spot her near Mars, on the outside of the Landeszeughaus.